2017 Fall Class Schedule
Registration for the Fall 2017 After-School Programs is open!
To register, click on the name of the class listed below, or see all available classes here.
Don't see your school on the list? Contact us to discuss bringing the program to your school!
Classes for Grades 2 through 5:
Audition A-Z – Thursdays 6:30-7:30 at Rivers Academy
For students wanting to audition and work in the Television and Film Industry – Grades 3rd and up
August 31 – Dec 7th
Classes for Grades 6-8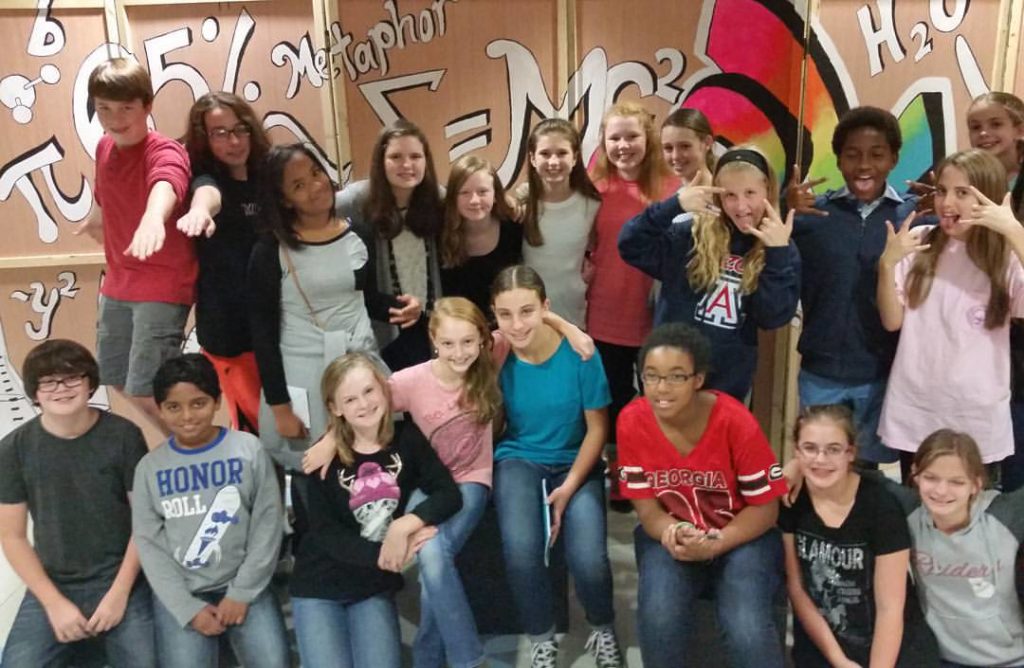 "It wasn't just about helping these children overcome the fear of being on stage or speaking loud enough for the audience to hear. It was about helping them develop the self-confidence they didn't know they had or learning to work as a team as they coordinated efforts with so many other. It was a true life lesson that these children would inevitably carry with them for years to come."

Nancy. R. – Alpharetta
Course Descriptions:
Elementary School After School Enrichment Acting Programs:
Our SIGNATURE PROGRAM – "Life-skills taught through theater and play!" In a non-competitive, exciting atmosphere the students will have a blast while they learn acting skills which will enhance their self-esteem and confidence. The Classes are creative and fun and take place immediately after school at your child's school. They will also work on concentration, communication and observation skills, eye contact, interview techniques, projection, and memorization…all of which can be helpful on-stage and in the classroom!  (Schools, days and times at top of page).
Middle School:
WEBB BRIDGE MIDDLE SCHOOL Process to Performance Acting Classes:
Webb Bridge Process to Performance Acting Classes are designed for students 6th – 8th grade who want to move onto the next level and work on their foundation skill set and performance experience. This session will work on improvisation, scene study, physicality, character development, audition techniques.
Students will also work on one-act plays. Performance dates TBD in late Nov early Dec. Performance fee is INCLUDED in tuition. No costume fee is charged but students will be asked to bring in costume pieces if they already have clothing that works. Extra rehearsal time will be added at NO CHARGE in order to prepare for one-acts. We will try to work around students other obligations but encourage attendance. This is a phenomenal class to work skills as well as gain stage experience!
All of the Building Character acting classes are designed to work on life skills as well as instill a love and appreciation of the arts. Our classes will work on helping building self-confidence, creativity, memorization, concentration, and communication skills, all of which are important attributes to develop and keep polished.
Fall 2017 -August 24 – Dec 7th: Thursdays 4:15 – 5:45
Improv! Improv! Improv! Class – Thursdays @ Rivers Academy
Every actor needs to train and improv training is one of the best ways to train and have  fun!! This class is designed for students 11 and up who want to work on their improvisation skill set.  Improv is a vital tool for any actor, and is a great way to work on quick thinking, creativity, acting abilities, public speaking, brainstorming, team building, character development and physicality. 
Audition A-Z – Thursdays at Rivers Academy
Industry class: This informative and fun class is a fantastic way to start developing skills and knowledge to help students who want to audition for roles in  local television and film industry.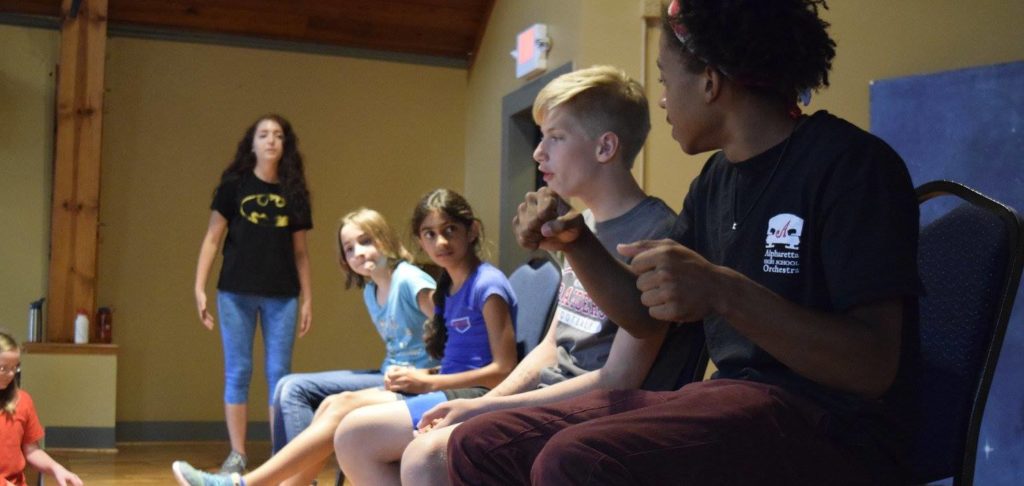 Our curriculum is not only designed to help young actors but also their parents. Included are Industry Professional days – 3 ti
mes during the year Casting Directors and/or Agents will give lectures and feedback to our students and parents. The following will also be covered:
How to audition for commercials, television, and film projects
Interpreting scripts, developing strong characters and making strong choices
Getting a good headshot
Seeking representation: agents/managers
Self-Taping tutorial
Working the room during live auditions
On-set technique and etiquette.
Our goal is to help our students who want to pursue a career in this budding market.  We want to give them as many tools as possible while also giving important reality based information. This class is taught by working professional actors who will share their years of training and experience in this exciting industry!